TaxMan123.com
United States of America IRS Tax Information
Online Tax Help
Don't fall for any email scams about your refund!
The IRS never initiates emails!
So you need some help with taxes. Doesn't everybody?
There are tax accountants if you have a business or complex financial situation.
Then there is H&R Block who has been around for quite awhile. You can always refer to the IRS.gov for all of the brutal facts.
Did you know that you can apply to the IRS online for a monthly payment plan to fend off Uncle Sam?
Our Internal Revenue Service also offers a "Free File" service online at http://www.irs.gov/efile/article/0,,id=118986,00.html
The IRS.gov is often too complicated for some folks. An easier way is to use something like Turbo Tax.
Turbo tax is software that a layperson can use with more ease than trying to run through all of the IRS tax info by yourself. There are others besides Turbotax.
Again H & R Block has the service to deal with your problems while you just bring in your info, and they do the thinking, or you can use the H&R Block online service. I used it this year and loved the system. I had my financial numbers all prepared so I could plug them into the system that they use.
I don't know who will be best to find all of the deductions for you. There are many, but a service with a long standing and a good reputation is probably a more important factor in your decision making. You have to look around a bit. I don't support any one method in particular.
Online tax help
Is available through different sources. On-line tax help can be just information about taxes or on line tax filing. If you bring your tax info to your accountant they can probably file taxes online for you.
Here is a pertinent IRS article:
ref: http://www.irs.gov/individuals/article/0,,id=96596,00.html
Why We Exist
We want you to be more informed.
A lot of people break out in a nervous sweat and get the shakes when it comes time to file their taxes.
The first time that I tried to file by myself left me with a feeling of confusion because I did not bother to read any information about how to go about it in a fair way, a way that didn't leave me broke and living in a cardboard box in the alley.
I just had at it without reading anything and it was overwhelming. I assure you that after all these years I won't get into a difficult situation like that without any proper info and good forms to file.
Some folks just file as fast as they can to get it over with. They loose out on a bunch of legitimate deductions and allocations that could have saved them a ton of money at tax time.
I would rather be getting a nice tax refund than pay the IRS a lot of money. Pay attention to the details.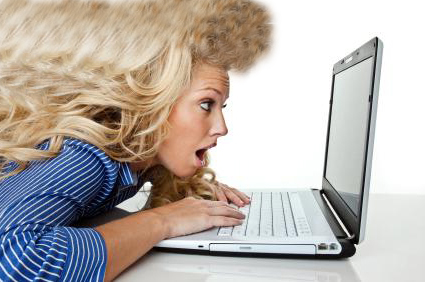 This gal just found out that she is getting a few thousand dollars back in taxes.
Can you see how happy she is?